ALPHA GAMBOA
Portfolio &nbsp&nbsp&nbsp&nbsp&nbsp&nbsp Concept Art &nbsp&nbsp&nbsp&nbsp&nbsp&nbsp Visual Design &nbsp&nbsp&nbsp&nbsp&nbsp&nbsp Watchmaking &nbsp&nbsp&nbsp&nbsp&nbsp&nbsp About
---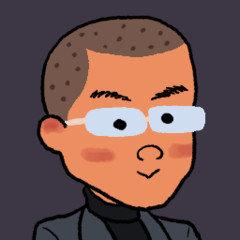 Alpha Gamboa
Designer / Artist / Watchmaker

Hello! Welcome to my portfolio.

I'm a flexible artist/designer who specializes in several fields ranging from concept art, illustration, UI, and visual design. I also create watch designs and work as a part-time watchmaker.

I've previously worked at Disney Interactive and Nexon M creating concepts, animations, production and marketing art for social and mobile games.
Aeus Tech was my first company; a small outsourcing studio focused on developing games and apps for mobile and emerging technologies.

I've also worked as a senior graphic designer at EnChroma; a company that develops optical aid devices for people who have red-green color blindness.

My recent contributions were designing concepts for EA/Maxis' The Sims 4 expansion packs.

I'm currently freelancing and looking for new opportunities.

My major is in graphic design, but I also helped build video game prototypes while I was in college.
I did web design, illustrations, UI & background art for Skullgirls (pre-alpha version), which eventually saw a PC, console & handheld release.

I like to read, draw and occasionally play video games on my spare time. I love drinking coffee and roasting beans at home.

Thanks again for looking at my work. Feel free to contact me at blackbookalpha(AT)gmail(DOT)com.

EXPERIENCE
Freelance (2018-Current) --- Artist / Designer / Watchmaker
Pro Unlimited @ EA/Maxis (2020-2021) --- Concept Artist
EnChroma (2016-2018) --- Senior Graphic Designer
Aeus Tech, Inc. (2013-2016) --- Lead Designer
Nexon M (2012-2013) --- Senior Artist / Animator
Disney Interactive (2010-2012) --- Artist / Animator
Skullgirls (2007-2010) --- Concept Artist / Web Designer

BACKGROUND
Clark College (2004-2005)
Highline Community College (2003-2004)

DOWNLOAD FULL RESUME
---
PRESS
BUSINESS INSIDER
Here's how those viral color blind glasses really work

MASHABLE
Two brothers are brought to tears after seeing colors for the first time

NPR
Inventing Accidents

POLYGON
Sonic Mania player misreads boss sprite, now we have Dr. Eggman's evil niece

DORKLY
10 Overwatch Fan-Comics To Read During the Brief Moments You're Not Playing Overwatch

IGN
Skullgirls - When enviable animation marries the tournament fighter